About Fertilab Thinkubator
Fertilab is a non-profit community and network of resources that exists to support the entrepreneurial community in Lane County, Oregon. We are engineers, scientists, marketers, software developers, allied professionals – our common thread is that we all care deeply about entrepreneurship, particularly as a means of economic and workforce development.
Currently, we operate two startup business incubator and coworking spaces:
FertiLab – Eugene is located at 44 W 7th, across from the Hult Center in downtown Eugene. We have over a dozen companies in the incubator, with a particularly high concentration of biotech startups currently housed there. We also have several coworking individuals. These are Fertilab members who either telecommute, run their own small business, or are considering starting a new venture.
Fertilab – Springfield is located at 138 Main Street in Springfield, Oregon and offers co-working space, a conference room, and educational and networking events for members.
Collaboration is a core value of our community. We know that if one of us succeeds, we all succeed; therefore, we constantly share ideas and expertise with one another. We may compete in the marketplace, but we do everything we can to help one another internally.
If you share this mindset, we'd LOVE to have you join us. Come by the Eugene or Springfield space and try it out for a day. Get to know the community. Help us grow the next generation of businesses here in Eugene! Or give us a call at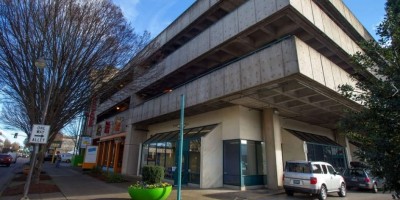 Fertilab Main
Located at 44 West 7th, Eugene, Oregon 97401
5,500 ft2 , including coworking and biotech lab space
Analytic chemistry lab for brew and wine industries
Meeting and office space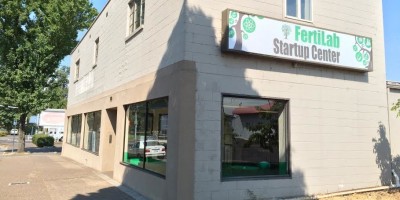 Fertilab Start Up Center - Springfield
Located at 138 Main St., Springfield, Oregon 97477
Over 1,800 ft2
Co-working space with conference room
Educational and networking events for members